"Mozarts Zauberflöte" Alexander Zemlinsky/Achim Freyer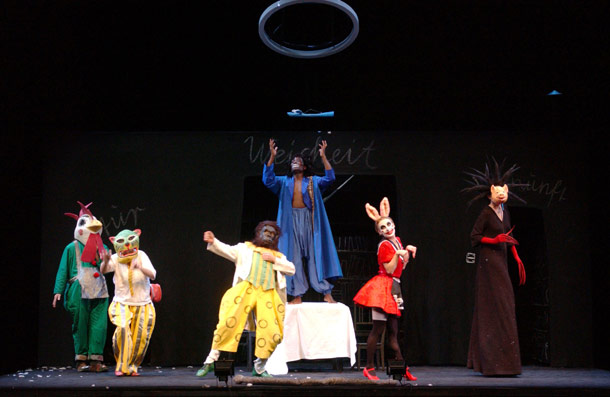 composed by Alexander Zemlinsky
based on Wolfgang Amadeus Mozart, The Magic Flute
An evening of song and play
By Achim Freyer about the battle of the sexes
for love and power
accompanied on a grand piano
by Maki Namekawa and Dennis Russell Davies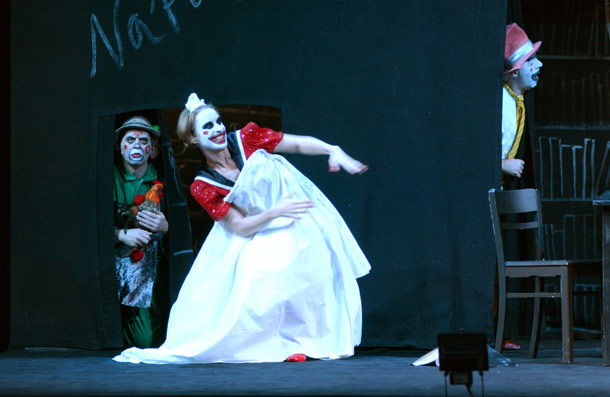 Acting and singing by the members of the Freyer - Ensemble
Nyla van Ingen Königin, Pamina
Antoni Opiela Papageno
Michael Hirsch Sarastro, Monostatos
Jannis Arampatzis Sprecher
Christophe, Linéré Tamino
Chandana M. Hörmann Papagena, 3 Damen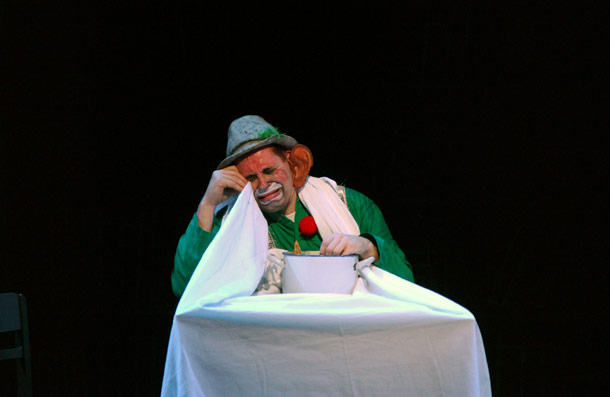 Achim Freyer created three famous Magic Flute productions, in Hamburg, Salzburg and for the Schwetzinger Festspiele, the last two having been shown on TV by arte and SWR several times. Each one of these productions illustrated a new point of view and conception of the Magic Flute. With "The Magic Flute for 2x10 Fingers" Mr Freyer made it possible for us to witness a sort of synthesis, a skeleton of the story of the Magic Flute.
The members of the Freyer - Ensemble act, dance, sing in and out of tune and make one of the true faces of the Magic Flute visible without telling its secret, a work of "folk" art not yet seen.
With the very expressive elements of its minimalist staging on one hand, its strong and manifold imagery on the other hand and with its interdisciplinary use of the different forms of art this production may very well be called characteristic for the work of the Freyer - Ensemble, at the same time it explores new and unknown territory.
Premiere at the Nationaltheater Mannheim on December 6th, 2005, second performance on December 8th 2005, as part of the upcoming "Mozartjahr"
"Elucidation through reduction: six performers, two pianists, and the entire universe becomes transparent." Achim Freyer